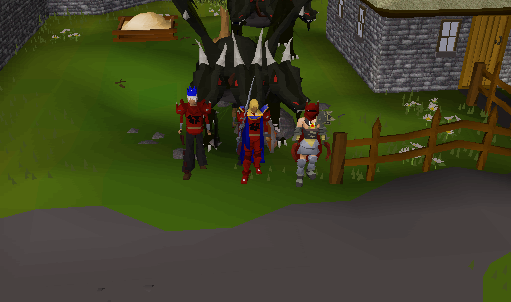 Hey People, Ethan (R4z0r Bl4d3) here, Welcome to the wiki!
THIS WIKIA MAY BE MOVED TO A NEW DOMAIN SOON.
UPDATE: A preview of the new site is available at Yanillehq.com Updated daily
This wikia has only been a temporary thing. I was interested in making a Wiki, and a Wikia is a great way to organize info for a Wiki. For about 4 months I've been writing a new wiki in HTML, CSS, and PHP; actually programing the site will offer many more possibilities. I will be transfering the info to a new domain, and hopfully it will be more original than a wikia. Plus, we can call it our own, and not say Wikia owns it.
Guys, I need help running this page! If you want to help run the wikia, please post on my talk page. Post Here!
The wikia is NOT abandoned! I'm still very active on it, seting everything up and maintaining it; it's just under used. News:
This Week's Givaway

(highlight to view)

Pwnage Steel

Gold Santa, Black Santa, Barrows Whip, Rune Whip.

Deadnoble

Bgs,Aps,SD Boots, SD Shield, SD Crown.

Olpone

Full Infinity
I have been gone for a long time; busy with other things. In the time I was gone I learned a whole lot of things, including CSS, PHP, java, and Python. Then I remembered this server, and how fun it was before the credit crysis. Thus, I have returned to see what I can do to bring this server back up to the top. R4z0r Bl4d3 17:44, May 28, 2011 (UTC)
Thank you if you post anyhow, but please make an acount if your posting. People want to know who you are! Plus, there is facebook connect!
---
Yanillescape wiki is a fun place for yanillescape players of all levels to share what they know with other players! Please make an account!
Feel free to post even if you don't have an account!
This wikia lost 99% of it's information a while ago, so please help me build it back up!
If you know anything, or want to share anything that hasn't been posted, please, post! The wiki NEEDS you! http://yanillescape.wikia.com/wiki/Special:CreatePage
If you have any questions/comments, or want to disscuss wiki adminship, please post on my talk page!
==